Retail POS Advantage is perfect for hotels, bars & clubs as it features sophisticated cocktail and recipe stock control, bar tabs, customer loyalty, table management, discounting, happy hour, comprehensive stock reports and more!
---
POS Main Features
Happy Hour
Bar Tabs
Cocktail & Recipe Control
Membership
Loyalty
Rewards
Clubs
Accounts
Surcharges & discounts
Graphical table layout for the restaurant
Direct sale for the bar
Product specials
Sophisticated price control
Promotional vouchers
In-house gift vouchers
Built-in security & staff control
Location control (bar, restaurant ...)
Different sale modes, product pricing, menu
Configurations for each location
Bistro-style ordering
Live Sales Viewer
Comprehensive stock reports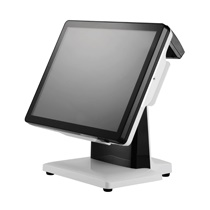 ---
Happy Hour
Price Level By Sale type
Discounts by $ and %
Surcharges
By specific department (e.g. beer only)
By day, date range, and price level
---
Bar Tabs
Scan bar tab card
Set bar tab limit
Customer re-ordering via their phone
Easily see the spend so far
---
Other Stock Control
Stock transfer
Stock wastage
Stock adjustment
Stock receival
Real-time stock control
Recipe and Cocktail control (ml, gm etc)
---
POS Reports
Retail Pos Advantage gives you total control, with over 160 reports! 46 sales related reports,
33 Stock related reports, 15 daily financial related reports and the ability to export sales data into accounting programs such as Xero and Intuit QuickBooks, Myob Essentials

Plus remotely view your reports from anywhere!
---
More Details?
click the links below or

contact us
About RetailPOS Advantage
RetailPOS Advantage For Restaurant/Cafes
RetailPOS Advantage for Pizza/Fastfood